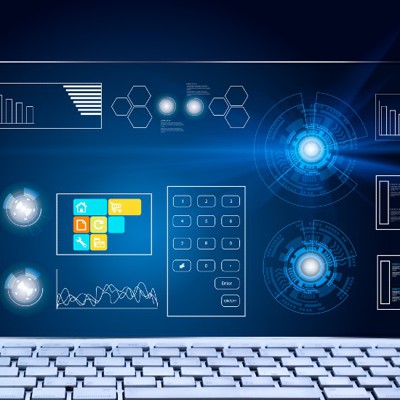 5 tips for closing the deal with your agency's clients
While 2021 continued the trend of imposing new pandemic-related challenges on public sector agencies and the communities they served, the year ended with a promise of hope thanks to the law of 1.2 Trillion Dollars on Infrastructure Investment and Jobs (IIJA).
The good news is that there is currently a lot of money on the table for government agencies between the CARES Act, US bailout funding, and now the IIJA. But more money is only part of the solution. Already overstretched heads of government must figure out how to sequence, align and spend these funds to maximize impact. And quickly.
Which means now, more than ever, agencies are looking for real partners who can help them push priorities forward. The following tips are just a few things marketers should consider when helping government agencies navigate what lies ahead in 2022:
Be mission oriented
Marketers need to focus on issues that government agencies have prioritized within the communities they serve, especially those exacerbated by the COVID-19 pandemic. At the top of the list is the need to provide equitable solutions.
From high-speed internet issues to climate, housing and workforce development, agencies are working to rebuild basic infrastructure in communities that were previously neglected and underserved.
Successful marketers must position their solutions as "technology with a purpose" and focus on how they can help government agencies fulfill their missions. For example, if an agency's desired outcome is to extend affordable broadband to low-income residents, provide case studies that highlight the specific challenge your client faces, how your solution moved the needle and clear, successful results that prospects want to replicate in their own communities.
Deliver solutions that seamlessly integrate and scale
With so much to do, agencies are looking for solutions that can pivot easily and integrate seamlessly. They are moving away from siled on-premises solutions to scalable cloud solutions.
For example, cloud migration services improve scalability, cost, and security for agencies managing an unprecedented amount of data. Marketers should be clear about how their solution works well with others and explain how their solution can not only help an agency meet current needs, but also how it could be adapted in the future as their challenges continue to evolve.
Make it easy to implement
A recent survey showed that only 15% of government agency leaders felt they did not have enough information to make a decision on purchasing a service, but 40% remained hesitant due to implementation issues. . The companies that thrive today are those that provide excellent customer support and added value to their government customers after purchasing the service. Marketers need to proactively communicate about how they support implementation, in case studies, in thought leadership, and everywhere. It's a differentiator to look at right now.
Market at the right time with the right materials
The pitch window for companies is shrinking as the market becomes more saturated.
Government decision makers are inundated with 75 emails and 50 phone calls a day. The historic pitch process is moving away from a slow-moving funnel into a rapidly shrinking martini glass. This means it's essential for marketers to get in touch with their ideal customers quickly, at the right time, with a clear and focused pitch.
Marketers need to produce content that is targeted, segmented, and focused on very specific issues faced by government agencies.
Additionally, marketers need to ensure that their materials are timely and relevant. Building personas and tracking specific behavioral insights about ideal customers is key. If your target agency is looking to improve their website functionality and overall user experience, there is no benefit in approaching them with a white paper on how your solution can help reduce their risk of malware attacks. ransomware.
The best way to secure a seat at the table is to anticipate an agency's needs, understand their timeline, and provide workable solutions that will help them fulfill their mission.
Provide scalable solutions
Although federal, state and local governments may have very different markets, they often face similar challenges. There may not be a single solution for their challenges, but that doesn't mean your organization's solution can't be tailored to drive results at every level.
By customizing your service to each agency's market, you can bridge the gap between their challenge and your solution without losing value in the process. This adaptation also shows your agency's desire to be flexible and agile to meet its needs.
---
For more tips and resources on how best to market to the public sector, visit University of Government Marketing and The MarketEdge Atlas.