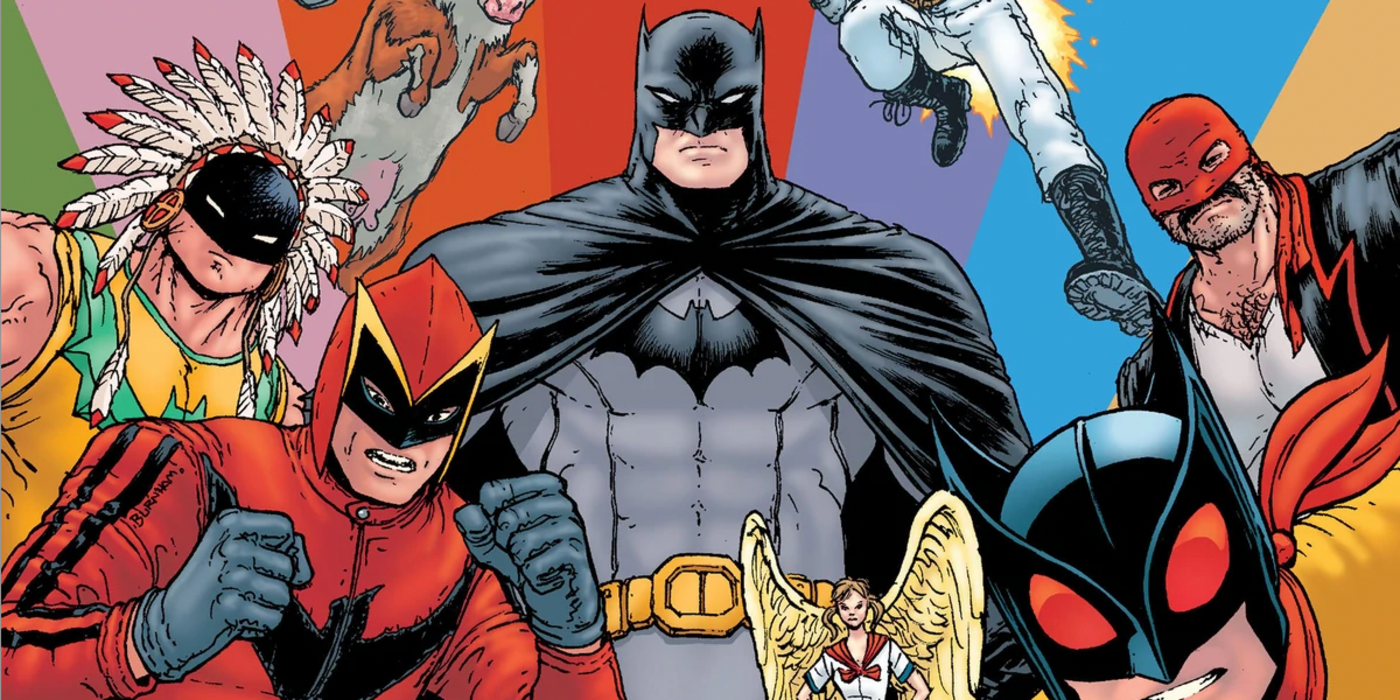 DC is reforming Batman Inc. for a new ongoing series
Batman Incorporated will reform entirely into a new DC series later this year.
CBR can exclusively reveal that DC is launching a new Batman Incorporated series this fall from writer Ed Brisson and artist John Timms. "By spinning pages of Batman and Shadow War comes a pieced together Batman Incorporated!" DC said of the new series.
RELATED: DC Reveals Why A Member Of The Justice League Just Got Beaten Up
Created by Grant Morrison, Cameron Stewart and Frazer Ivan, Batman Incorporated first appeared in the 2010s. batman and robin #16. The band was formed after Bruce Wayne/Batman returned from the events of 2008 Final Crisis event crossed over and decided to create a global crime-fighting squadron made up of superheroes from various countries. The group was publicly funded by Bruce Wayne, himself, and initially included members such as Knight, Squire, Jiro Osamu and more.
Following 2011 Batman Incorporated: Leviathan Strikes! one-shot, Batman Incorporated returned for the New 52 era in a new 2012 Batman, incorporated series by Morrison and artist Chris Burnham. The series lasted 13 issues before a finale Special Batman Incorporated #1 was published in 2013. The Special Batman Incorporated #1 features cover art by Burnham and Nathan Fairbairn, where the artwork attached to this story is from.
In Batman #118 (by Joshua Williamson, Jorge Molina, Mikel Janín, Tomeu Morey, and Clayton Cowles), DC revealed that Lex Luthor purchased Batman Inc. after Wayne lost most of his fortune. Operating under Luthor's far more violent agenda, the new Batman Inc. team included members such as El Gaucho, Man-of-Bats, Bat-Man of China and more.
RELATED: Batman's Newest Villain Was Trained By A Member Of The Major Justice League
Batman Incorporated has entered the Shadow War crossing in robin #13 by Joshua Williamson, Roger Cruz, Norm Rapmund, Luis Guerrero and Troy Peteri. Need someone to protect Deathstroke from Talia al Guhl and his assassins while Batman and Damian search for Ra's true killer (revealed to be Geo-Force in robin #14), Bruce calls in additional reinforcements that are "a bit off the beaten track". The group continues to play a leading role in shadow war, as Batman Incorporated continues to fight alongside the Dark Knight against Deathstroke, Angelbreaker, and Talia in Deathstroke Inc. #9 and robin #14.
The Shadow War the event will end on May 31 with Shadow War: Omega #1. Request information for Annual Batman 2022, which also comes out on May 31, reveals that Batman Incorporated will play a leading role in the issue and will now be under new management. The synopsis reads: "Following the events of the Abyss story arc, Batman has now tasked Ghost-Maker with funding and running Batman Inc.! First order of business for new management? Clean up a huge mess that Luthor created in Chechnya… but is this new group ready to face the dreaded new threat of the Gray Wolf? And prepare for the evolution of Clownhunter!"
New Batman Incorporated launches in October from DC.
Source: CC
Another major justice leaguer is coming for the head of Deathstroke
Read more