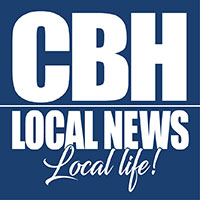 Help available for low-income residents for phone, internet
LACEY — The Washington State Utilities and Transportation Commission would like to remind residents of Washington that help is available for low-income families with their phone and Internet bills.
Under the Federal Communications Commission's Lifeline program, eligible participants can receive a discount of $9.25 per month on broadband, up to $5.25 per month to help pay phone bills and 25 additional $ per month for residents of tribal lands, according to a press release from the commission. .
Customers eligible for certain public assistance programs, such as Medicaid and the Supplemental Nutrition Assistance Program, are also eligible for the Lifeline program, the press release says, though benefits are limited to one beneficiary per household.
Some low-income residents may also be eligible for the FCC's Affordable Connectivity Program, which helps families below 200% of the federal poverty level or on public assistance with a $30 per month access subsidy. Broadband Internet ($75 for Tribal Land residents).
For more information on federal assistance for phone and Internet access, visit the Affordable Connectivity Program website at www.affordableconnectivity.gov.