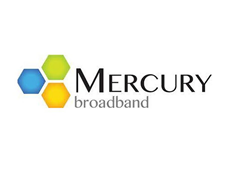 Mercury Broadband Opens New Service Center in St. Joseph, Missouri, Supporting Company's Expansion Efforts in Rural Southwestern Missouri and Northeastern Kansas
"We are very excited to enter this new phase of expansion for our business and look forward to advancing high-speed internet in rural and underserved communities across the region," said Mr. Wiseman.

KANSAS CITY, MO (PRWEB)
August 05, 2022
Garrett Wiseman, Founder and CEO of Mercury Broadband, today announced the grand opening of the new St. Joseph, Missouri Service Center, supporting service expansion in the Southwest Missouri and Northeast regions. east of Kansas. The new service center is located at 5802 Corporate Drive and will serve as the company's operations center supporting the expansion of the company's broadband services in the region. The company now provides broadband services to homes and businesses in rural and surrounding areas of St. Joseph in Buchanan County – including areas of Atchison, Brown and Doniphan counties in Kansas. Brett Rhodes has been named Mercury Broadband's new general manager in this area and is leading the company's efforts in the new service center region. The company will hold a grand opening event at 11 a.m. CT on Friday, August 5 at the facility to celebrate the grand opening.
"We are very excited to enter this new phase of expansion for our business and look forward to advancing high-speed internet in rural and underserved communities across the region," said Mr. Wiseman. "Our company is passionate about delivering high-quality broadband services to communities that have traditionally been overlooked or underserved. Our broadband platform will help bridge the digital divide and allow consumers and small businesses to reap the benefits of this technology and have the same capabilities that big cities offer. »
As part of Mercury Broadband's growth plan, the company recently launched its new and enhanced broadband services for residential and small business customers in the region. Both services provide customers with a "smarter Internet" experience and managed Wi-Fi capability, smartphone apps to monitor and control how they use their Internet connection, and provide the customer with a much more robust overall Internet experience.
The [email protected] service provides residential customers with an easy-to-use smartphone app, personalized home network installation, state-of-the-art Wi-Fi 6 router, and additional mesh home network extensions as needed to maximize internet speeds. and quality of service within customers' residences. Customers can take advantage of new features at their fingertips, such as advanced service analytics, performance data, content and parental controls, device bandwidth consumption management, and enhanced security and enhanced privacy protections, all from the convenience of their smartphone and [email protected] application. Future enhancements will include smart device management, home security and CCTV, etc. [email protected] packages provide custom networking and telephony solutions for small and medium businesses and include options to purchase additional bandwidth.
"We are committed to creating better, simpler and smarter Internet solutions in our St. Joseph Service Center area and are excited to join the local business community," said Mr. Wiseman. "We intend to be an engaged partner for the region and look forward to growing our business in the local community."
Finally, the company also announced plans to hire up to 30 local employees as part of the new St. Joseph Service Center. Further expansion of the broadband network will take place over the next several years in the Missouri region to expand the service footprint and reach other communities.
[email protected] and Mercury @Work services are available immediately at all qualified company service areas in the St. Joseph area. Interested customers should visit http://www.mercurybroadband.com or call toll-free 1-800-354-4915 for more information.
About Mercury Broadband
Mercury Broadband is a leading provider of high-speed Internet and digital phone services for homes and businesses in select rural Midwest markets. The company was founded in Topeka, KS, after recognizing a need for broadband service in these underserved markets. A hybrid approach to serving these "last mile" customers has been developed by extending high-capacity fiber optic networks with the range, reliability and flexibility of carrier-grade wireless technologies to deliver next-generation services to customers. .
Contact person for media relations:
Greg Crosby

Revenue Director

Phone: 1-319-621-2424

Email: [email protected]
Share the article on social networks or by e-mail: